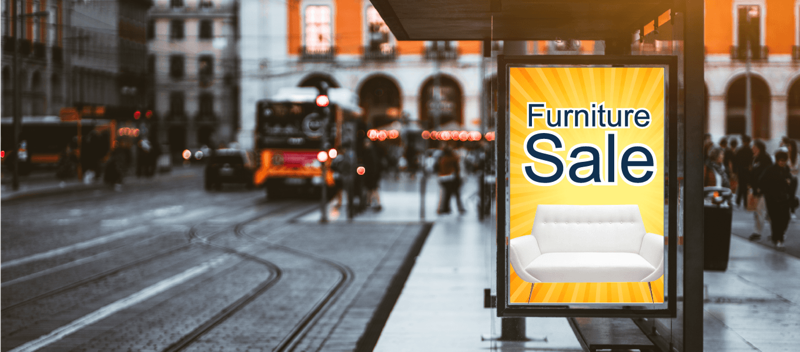 Sales are a great way to bring new customers and promote your business. To make the most of your sales, shop our selection of sales tags at Inform Promotions. We carry a wide variety of promotional banners, tags, and signs to help you let your customers know that they have a sale they shouldn't miss. Whether you want a window sales banner or furniture sales tags, we have what you need.


Our Products


The best way to let your shoppers know about your company's sale is with effective signage. That's why we carry a range of promotional signs so that you don't have to chose just one. You get the signs that you really want and need for your sale.


Our options include sales tags for the actual furniture and products in your store, window signs that are made easy to place and remove whenever you need, and outdoor banners to advertise to pedestrians and drivers who pass your business.


If you want to make an event out of your sale, you can browse our selection of ceiling and floor displays for the interior of your store. This is a great way to create a theme for your store for the duration of your sales event.


Browse our furniture sales tags and sales signs below to find the perfect one for your store.